Father's Day is nearly here, and your old man deserves the perfect gift. Check out our list of the best gift ideas for the best dad, and let's get shopping!
Dad bodybuilders (pun fully intended) are going to need a way to keep track of their body weight and body composition changes. Thankfully, the FitTrack Dara Smart Scale can do all that and more. 
Body Fat Percentage
Bodybuilding dads probably already know all about the importance of tracking your body fat percentage -- it is often considered a key statistic in determining long-term health issues like diabetes or heart disease. 
Hydration Levels 
Everyone knows hydration is the key to good health, but did you know it can help your bodybuilder dad keep better track of his progress? By keeping track of his hydration levels, Dad can determine whether his weight loss or gain is due to fat loss or water retention, allowing for a more personalized routine.
Skeletal Muscle Mass
The point of bodybuilding is building muscle! Thanks to the skeletal muscle mass statistic, Dad will be able to keep track of his progress and see just how much his hard work is paying off.
Multiple Users
Offer your dad the Father's Day gift of his dream and get the whole family involved in his workout routine. This smart scale keeps it simple by allowing you to include up to 8 different users on one device.
Very active dads will need to be able to keep an eye on their statistics while on the go. That's where the Garmin Fenix 6 Watch comes in.
Portable Health Information
Dad can keep track of his heart rate, energy, hydration, and more, so he can make sure his workouts are optimized for best results. 
Workout Guidance
Does Dad want to know how many steps he's taken while out walking, or maybe he just needs workout suggestions? Maybe he needs help avoiding overheating or tracking his recovery times. Now his personal trainer is right there on his wrist.
Sleep Tracking
Work hard, rest hard. After a long day of training, Dad can keep track of his sleep times and cycles so he can perfect the art of rest.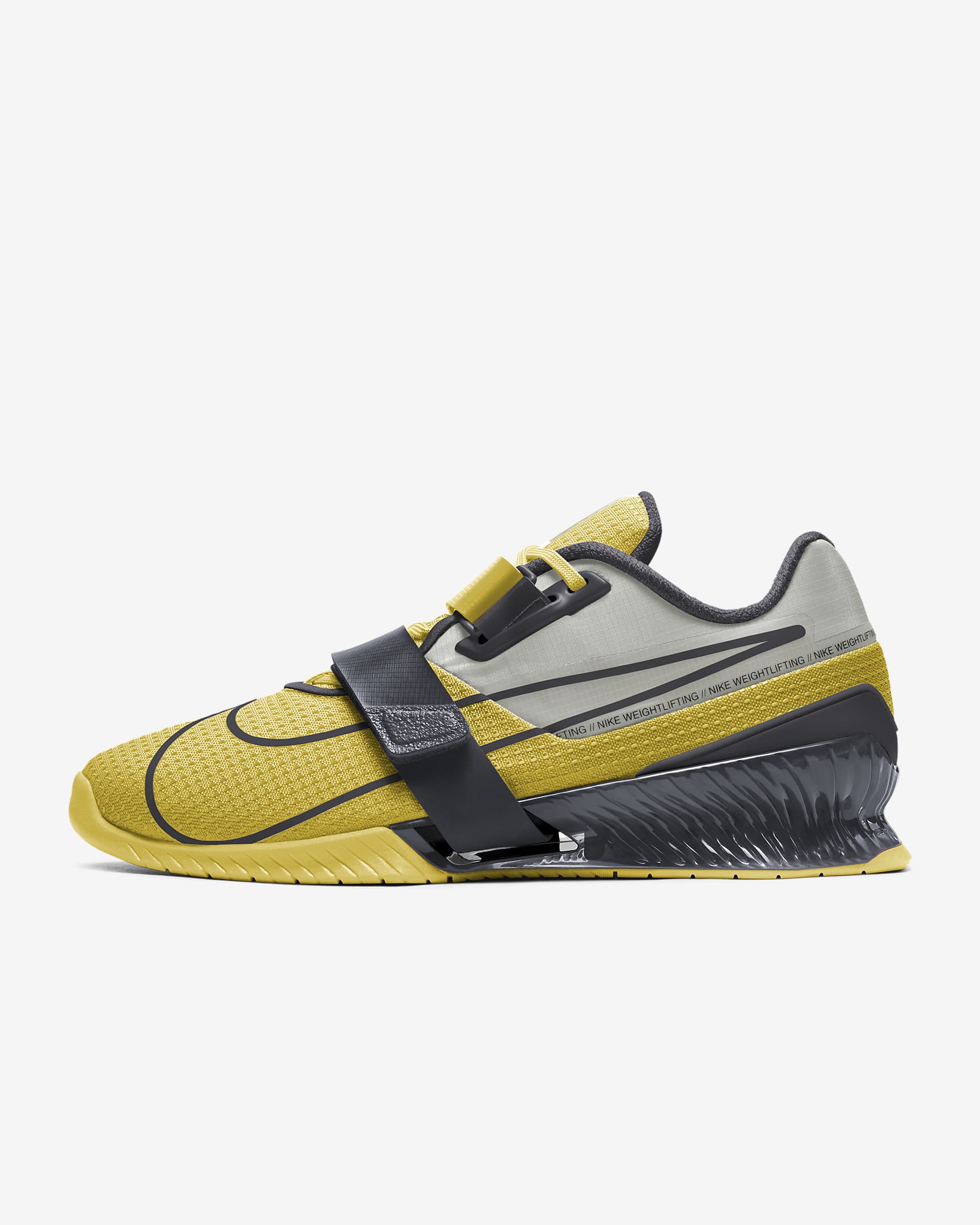 Lots of people just throw on their tennis shoes and hit the gym, but weightlifting pros often prefer specific shoes made just for the occasion. 
Rubber Tread
Opt for a weightlifting shoe that will give Dad stability and a strong foundation so he can lift with confidence.
Heel-To-Toe Drop
A significant heel-to-toe drop (or raised heel) allows weightlifters to drop into a lower squat and may improve overall posture when lifting weights. 
Security Straps
You don't want to slip and slide around when lifting heavy objects. The straps on these shoes should help keep Dad's feet from moving around while he's working hard in the gym.
Bodybuilding is all about keeping your body safe and healthy, so make sure Dad protects his back and increases the potency of his workout at the same time!
Back Support
Dad can keep his back healthy and safe while lifting weights due to the support of this belt.
Five Sizes Available
The belt comes in five different sizes, so there's sure to be an option for everyone.
Adjustable Buckle
A simple, one-prong buckle will allow the wearer to adjust the belt as needed for even more comfort and support.
Whether your bodybuilder dad drinks raw eggs or protein powder shakes, odds are, he has a few diets tricks up his sleeveless tank top. This gadget will help him take control of his health in the gym and the kitchen.
12 Pre-Set Options
Healthy food options don't have to be complicated. With 12 pre-set options, Dad can choose soups, frozen drinks, smoothies, and more ... all with the touch of a button.
Hot And Cold Options
Smoothies just go down smoother when they're ice cold. But sometimes, you want a little heat to perk up the flavors in your concoction. This Ninja Foodi Blender does both.
Non-Stick, Easy Cleanup
The problem with heat is that it tends to make things sticky, which in turn makes clean-up inconvenient. Ninja uses non-stick coating and offers a heated Clean option to avoid these issues.
After a day in the gym, Dad wants to look good for a night on the town. Help him keep himself well-groomed with a beard grooming kit from none other than Dad's favorite bearded celeb, Jack Black! 
Wash
The creamy Beard Wash features aloe and panthenol to keep Dad's facial hair soft and smooth.
Condition
Beard Lube Conditioning Shave provides jojoba and eucalyptus for a refreshing and silky finishing touch.
Maintain
This beard grooming kit also includes a comb and Beard Oil containing Kalahari melon oil and vitamin E to make your daily combing sessions easier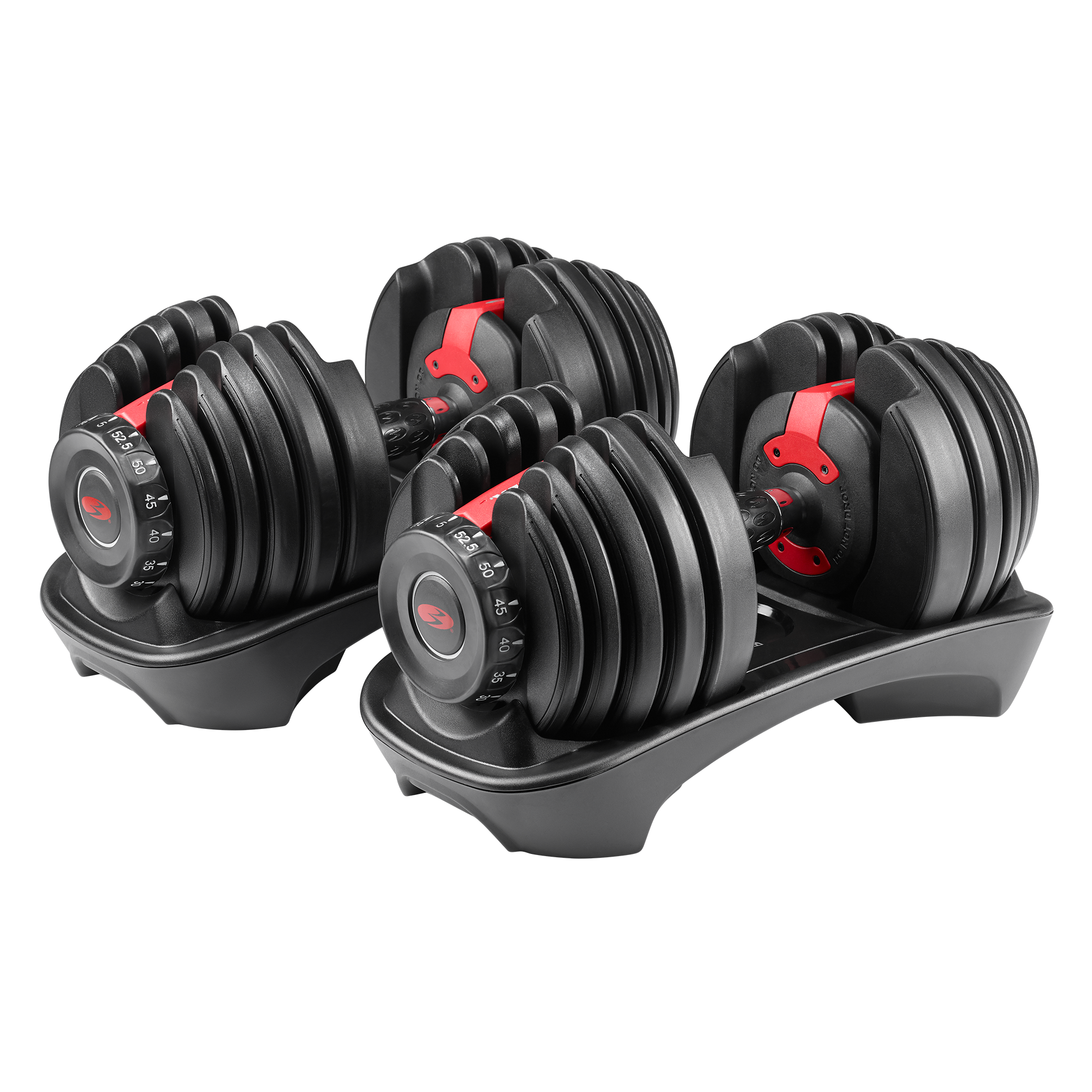 Why pay for a gym membership when you can bring the gym home? Not enough space for a full home gym? No problem! Adjustable dumbbells will give weightlifting dads plenty of strength training options without taking up too much space.
Simple and Efficient
Forget switching out dumbbells every time you need to switch weights, just turn the dial and set the resistance needed to continue your strength training.
Apartment Living
Because these adjustable dumbbells can replace up to 15 full weightlifting sets, they make the perfect bodybuilder gift for dads living in apartments or small homes. They also promise to be whisper quiet, so your close-quartered neighbors should have no complaints when it comes to Dad's exercise routine.
Fitness gifts are nice, but some powerlifter dads are looking for a funny gift this Father's Day, so they can show off their awesome sense of humor. 
It's kind of a cliche -- who wants socks for Father's Day? But the right socks built and designed specifically for exercise happen to make great gifts for bodybuilding dads. 
Reduced Irritation
Well-fitting socks mean less irritation and movement while working out, giving Dad healthier skin and an easier exercise experience.
Goodbye Blisters
A seamless design helps to eliminate friction, which aids in preventing painful blisters.
Ventilation
Blisters can also be caused when moisture comes in contact with the skin for an extended period of time. Ventilation panels and moisture-wicking is used to reduce these effects.
Another funny workout gift for Dad, the No I'm Not On Steroids tank, answers all the questions curious gym members might have but are too afraid to ask.
There's nothing quite like the traditional barbell set for exercise-loving dads. Get Dad something to bench press with a set of barbells this Father's Day! Barbell sets can have many options, some coming with and without the bar, some allowing you to buy certain weights separately. This barbell set conveniently provides up 60 pounds with four different weights -- bar included!
This makes it the perfect gift for dads looking for a barbell starter kit. 
Great to keep around the house for those impromptu workouts. 
Oversized water bottles aren't just trendy -- they're a useful way to ensure proper hydration while working out! 
Extra Capacity
Holding a gallon of water, the oversized design allows for extra capacity, so bodybuilders will only need to fill their water supply once each day.
Drink Times
It's not easy drinking a gallon of water a day, especially if you aren't used to keeping up with your hydration. Convenient drink times will remind you when you need to take a few sips.
Motivational Quotes
If Dad is starting to feel overwhelmed with his water consumption, this oversized water bottle makes sure to motivate him to keep him on track.
After a long workout, Dad's dad bod needs to rest and recover.
The Joovv Red Light uses red light and near-infrared light therapy to enhance the recovery and healing process, further benefiting your old man's workout regimen.
By improving health on a cellular level, Dad can enjoy better skin, less inflammation, improved sleep health, and more.
Another great option for dads short on space, the Mark Bell Sling Shot helps powerlifters add more weight to their bench press while maintaining proper form and preventing injury. 
The Sling Shot adds extra pounds when worn to ramp up weightlifting sessions. 
The A7 Bar Grip Shirt is no ordinary T-shirt. Designed with weightlifting in mind, this workout shirt promises to work hard while Dad works out.
Breathability
A breathable, lightweight design helps to keep Dad cool while he's working up a sweat.
Comfort-Grip Graphics
The graphics on this workout shirt pull double duty, acting as both decorations and as a "firm shelf" for the bar when lifting. 
Back Stabilization
The back of the shirt is designed to create a stabilizing effect to reduce traction and protect weightlifters from slipping around.
Dad can keep up his gym style anytime, anywhere with this collection of Dad Bod short sleeve gym T-shirts. There's an option for everyone, from the dad who is knee-deep in bottles and diapers to the dad who never takes a break from his strict exercise routine.
Kettlebells are often considered one of the easiest types of weights to move and lift. They are also often used in HIIT training, making them the perfect gift for bodybuilding dads.
Durable Construction
This 50-pound kettlebell is made of tough and durable cast iron with a neoprene coating.
Non-Slip
The last thing Dad wants is to drop a 50 pound cast iron weight while he's in the middle of his exercise routine. The smooth, contoured handle promotes better gripping.
Stable Base
The bottom of the kettlebell is a smooth, flat surface, allowing for more stability and easy storage.
18. Personal Trainer Gift Certificate
Whether your old man is just getting started on his weightlifting journey, or if he is a seasoned bench press pro, you can't go wrong with bringing in a professional to give Dad personalized workout tips and advice. Check out gift certificates for nearby (or virtual) personal trainers so your dad can rest assured his routine is well-optimized for his own specific needs.
Pull up bars are the perfect way to enhance core and upper body strength. And there are lots of options for just about anyone's personal situation!
Mounted
Homeowners can mount their pull up bar directly into a door frame, giving them the ability to turn their home into their own private gym.
Unmounted
Various designs allow bodybuilders to have their own in-home pull up bar without ever having to drill a hole in their wall. Tension-mounted and leverage-based devices are both available.
Freestanding
Renters (or dads who just don't want to damage their own house) might prefer a freestanding option that doesn't skip out on stability.
20. Protein Powders
Help Dad enhance his health from the inside out with his favorite protein powders! Stop by the local supplement store where he always shops and see if they know what he likes (or take a look at his stash so you know you're getting exactly what Dad would want).